Terms and Conditions of Use and Employing Dricki
If you're looking for a strategic partner for your search engine marketing needs, please Contact Us. The use of any product, service or feature (the "Materials") available through this internet website or Dricki as an entity by any user of the website ("you" or "your") shall be governed by the following Terms of Use: This website is provided by Dricki and may be used for informational purposes only. By using the site or downloading the Materials from the site, you agree to abide by the terms and conditions set forth in this notice. If you do not agree to abide by these terms and conditions please do not use the website or download materials from the website. This site, including all Materials present (excluding any applicable third party materials), is the property of Dricki and is copyrighted and protected by worldwide copyright laws and treaty provisions. You agree to comply with all copyright laws worldwide in your use of this website and to prevent any unauthorized copying of the Materials.
Dricki does not grant any express or implied rights under any patents, trademarks, copyrights or trade secret information. If by mistake any content/images/copy right belongs to you or any known party, please write to us and we will remove it immediately. Dricki has business relationships with thousands of customers, suppliers, governments, and others. For convenience and simplicity, words like joint venture, partnership, and partner are used to indicate business relationships involving common activities and interests, and those words may not indicate precise legal relationships.
Subject to the terms and conditions set forth in these Terms of Use, Dricki grants you a non-exclusive, non-transferable, limited right to access, use and display this site and the materials thereon. You agree not to interrupt or attempt to interrupt the operation of the site in any way.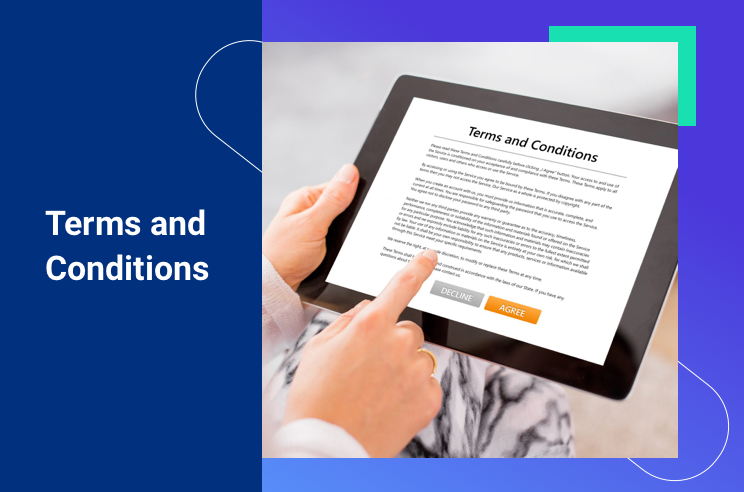 The website makes information of third parties available, including articles, reports, news reports, tools to facilitate calculation, company information and other data (the ``Third Party Content``). You acknowledge and agree that the Third Party Content is not created or endorsed by Dricki nor are any products or services offered through it. The provision of Third Party Content is for general informational purposes only and does not constitute a recommendation or solicitation. In addition, the Third Party Content is not intended to provide tax, legal or investment advice. You acknowledge that the Third Party Content provided to you is obtained from sources believed to be reliable, but that no guarantees are made by the website or the providers of the Third Party Content as to its accuracy, completeness, timeliness. You agree not to hold the website, any business offering products or services through the website or any provider of Third Party Content liable for any investment decision or other transaction you may make based on your reliance on or use of such data, or any liability that may arise due to delays or interruptions in the delivery of the Third Party Content for any reason.
By using any Third Party Content, you may leave this website and be directed to an external website, or to a website maintained by an entity other than Dricki. If you decide to visit any such site, you do so at your own risk and it is your responsibility to take all protective measures to guard against viruses or other destructive elements. Dricki makes no warranty or representation regarding, and does not endorse, any linked website or the information appearing thereon or any of the products or services described thereon. Links do not imply that Dricki or this Site sponsors, endorses, is affiliated or associated with, or is legally authorized to use any trademark, trade name, logo or copyright symbol displayed in or accessible through the links, or that any linked site is authorized to use any trademark, trade name, logo or copyright symbol of Dricki or any of its affiliates or subsidiaries.
This site, the information and materials on the site, and any software made available on the site, are provided ``as is`` without any representation or warranty, express or implied, of any kind, including, but not limited to, warranties of merchantability, non infringement, or fitness for any particular purpose. There is no warranty of any kind, express or implied, regarding third party content. There is also no warranty that this site will be free of any computer viruses. Some jurisdictions do not allow for the exclusion of implied warranties, so the above exclusions may not apply to you.
In no event shall Dricki or any of its subsidiaries or affiliates be liable to any entity for any direct, indirect, special, consequential or other damages (including, without limitation, any lost profits, business interruption, loss of information or programs or other data on your information handling system) that are related to the use of, or the inability to use, the content, materials, and functions of the website or any linked website, even if Dricki is expressly advised of the possibility of such damages.
The website may contain inaccuracies and typographical and clerical errors. Dricki expressly disclaims any obligation to update this site or any of the materials on this site. Dricki does not warrant the accuracy or completeness of the materials or the reliability of any advice, opinion, statement or other information displayed or distributed through the site. You acknowledge that any reliance on any such opinion, advice, statement, memorandum, or information shall be at your sole risk. Dricki reserves the right, in its sole discretion, to correct any errors or omissions in any portion of the site. Dricki may make any other changes to the site, the materials and the products, programs, services or prices (if any) described in the site at any time without notice.
You agree to indemnify and hold harmless Dricki, its subsidiaries and affiliates from any claim, cost, expense, judgment or other loss relating to your use of this website, including without limitation of the foregoing, any action you take which is in violation of the terms and conditions of these Terms of Use.
Dricki reserves the right, at its sole discretion, to change, modifies, add or remove any portion of these Terms of Use in whole or in part, at any time. Changes in these Terms of Use will be effective when notice of such change is posted. Your continued use of the website after any changes to these Terms of Use are posted will be considered acceptance of those changes. Dricki may terminate, change, suspend or discontinue any aspect of the Dricki website, including the availability of any features of the Site, at any time. Dricki may also impose limits on certain features and services or restrict your access to parts or the entire website without notice or liability. Dricki may terminate the authorization, rights and license given above and, upon such termination you shall immediately destroy all materials.
International Users and Choice of Law
This Site is controlled, operated and administered by Dricki from its offices within India.
Dricki makes no representation that materials at this site are appropriate or available for use at other locations outside of India and access to them from territories where their contents are illegal is prohibited. You may not use the website or export the Materials in violation of any applicable export laws and regulations. If you access this Site from a location outside of India, you are responsible for compliance with all local laws. These Terms of Use shall be governed by the laws of India, without giving effect to its conflict of law's provisions. You agree that the appropriate court in India will have the exclusive jurisdiction to resolve all disputes arising under these Terms of Use, and you consent to personal jurisdiction in such forum.
These Terms of Use constitutes the entire agreement between Dricki and you with respect to your use of the website. Any cause of action you may have with respect to your use of the website must be commenced within one (1) year after the claim or cause of action arises. If for any reason a court of competent jurisdiction finds any provision of these Terms of Use or portion thereof, to be unenforceable, that provision shall be enforced to the maximum extent permissible so as to affect the intent of these Terms of Use, and the remainder of these Terms of Use shall continue in full force and effect. Dricki may at any time revise these Terms and Conditions by updating this posting. Since you are bound by these Terms and conditions, you should therefore periodically visit this page, by clicking the Disclaimer/copyright hyperlink at the bottom of the Dricki web site pages, to review the then current Terms and Conditions.
By coming to this website and reading emails from Dricki IT Service's email id, you agree to the terms listed on this page apart from the terms discussed and agreed with you separately as per the Dricki IT Service's choice/discretion.
Once you agree to work with Dricki, you also agree to:
The Cheque/Money Order/Wire Transfer/PayPal Payments will be payable to "Dricki, Rohtak. We will be pleased to start the project promptly after we receive your acceptance of our proposal, the requested information and applicable professional fees.
At no event will Dricki be liable to the Client or any third party for any damages, including any lost profits, lost business, lost savings or other incidental, consequential or special damages arising out of the operation of or inability to operate the presentation application.
In case collection proves necessary, Client agrees to pay all legal or third party involvement fees incurred in that process and late payment penalty, compounded interest of 1.5% per month on the remaining amount due.
All the applicable taxes will be levied as per actual.
For purposes of this paragraph, "Employee For purposes of this paragraph, "Employee shall mean current employees or persons employed prior to the referenced project. During the period of performance of services by Dricki hereunder and for twenty four (24) months thereafter, (i) Dricki agrees not to solicit or induce any Employee of Client to terminate his or her employment with the Client or to hire any Employee of Client without the prior written approval of Client , and (ii) Client agrees not to solicit or induce any Employee of Dricki to terminate his or her employment with Dricki or to hire any Employee of Dricki without the prior written approval of Dricki.
Neither this Agreement, any Statement of Work or any rights or licenses granted hereunder may be assigned, delegated or subcontracted by any party without the written consent of the other party, except that (i) a party may assign and transfer this Agreement and any Statement of Work and its rights and obligations hereunder and there under to any third party which succeeds to substantially own all of its business and assets or assign or transfer any rights to receive payments hereunder, and (ii) Dricki may subcontract its obligations hereunder to any wholly-owned subsidiaries of Dricki or third party service providers, provided that Dricki remains primarily liable to Client hereunder, including with respect to the acts and omissions of any such parties employed or engaged by Dricki. However, Client may not assign or transfer this Agreement to a direct competitor of Dricki.
Client represents to Dricki an unconditional guarantee that all elements of text, graphics, photos, designs, trademarks, source code or other artwork furnished to Dricki for inclusion in the web pages are owned by Client, or that Client has permission from the rightful owner to use each of these elements, and will hold harmless, protect and defend Dricki from any claim or suit arising from the use of such elements furnished by Client.
Dricki retains the copyrights or ownership to the source code/design of all files produced/developed/designed by Dricki during the course of working on this project. After the final payment of the project rights and ownership of source code/design will be handed over to Client.
Regardless of the place of venue, this contract was entered into in Rohtak, India and any dispute will be litigated or arbitrated in Rohtak, India.
This agreement contained in this "Proposal constitutes the sole agreement between Dricki and Client and its owners.
Any additional work not specified in the proposal will be estimated separately or would require amendment to this proposal.
All the images and text/content etc is to be provided by the client. In case client does not provide us the images, client gives us assumed right to use the images from the internet. Dricki will try its best to use the Royalty free images but once the delivery is done, it is client's responsibility that he has checked and agreed to the work provided. In case he feels/finds that there is something that does not belongs to him, he will immediately get back to Dricki to get it changed. Once the delivery of the work is done, Dricki does not accept the responsibility of any copy right infringement/trademark/performance/damages or any legal liability arising because of any reason. Ideally it is in the best interest of the client that they provide the images and text/other content at the time of contract only and ensure that work is done as per his agreement.
In the event that the fees payable by Client are tax deductible at source, the TDS certificate should be provided by Client to Dricki at the time of making the due payment. The Professional fees are exclusive of any applicable taxes and other government levies. Any such taxes and/or levies will be payable by Client in retrospective/non-retrospective effect.
In an event Client terminates the project during the course of the development of the website; in this case the initial advance will not be refunded.
In case of any legal proceeding, the amount paid will not exceed the amount charged from the client.
Website Development Project
During the project briefing, it is client's responsibility to provide us with clear guidelines along with the flow or specific details you may require. When such details are not provided, we will proceed with our understanding of your requirements and quote accordingly. At a later stage, if a discrepancy arises, it may lead to additional costs to accommodate the changes. Thus, it is essential that you clarify every aspect of your website development and ensure that you have been quoted on the right requirements.
Once proposal has been finalized, any additions, changes or enhancements in the functionality or design of the project will affect the proposal and may incur additional cost and a revised delivery date. All additional work, over and above the estimates is charged separately. Under no circumstances will Dricki be liable for any delays caused by change in the project brief.
Any complexity related to specific deliverable, must be advised in advance and included in the proposal for costing purposes. We operate in good faith and rely on our clients to disclose the full picture of their expectations. Any discrepancy arising due to unclear requirements or expectations will not be borne by Dricki.
Website content and all related materials need to be provided to us within the first two weeks of starting the project. Any delays thereafter may delay the project and may incur additional charges if it goes beyond reasonable timeframe.
The client must recognize that at times there may be unforeseen circumstances that will delay the development process, particularly with reference to the integration of third party software. We will try our best to complete the project as agreed in the proposal. As long as it is within a reasonable period, the client agrees not to penalize us for any genuine delay, when every effort to keep the project on the proposed schedule is taken.
Dricki takes no responsibility of any of the third-party products, software or components used in the website development such as payment gateway, SSL certificates etc. We suggest you to take regular back-ups to avoid any disruptions.
Dricki offer packages in co-ordination with third party providers. Changes to the third-party provider's rules and policies may ultimately effect the services we provide or the terms and conditions herein.
Domain registration charges are not included as a part of the proposal unless mentioned otherwise.
Hosting charges are not included in the quotations unless mentioned otherwise. Dricki can organize an appropriate hosting solution if required, a quote for which will be submitted separately and approved by the client.
Once the website is delivered we will provide 1-month free service including training
For e-commerce website – data entry is free for 20 to 55 products only
Where clients decide to organize their own hosting, we should be consulted before finalizing the type of hosting and database, as it should meet the requirements of the technology used for the development. Please note that we'll require full access with hosting support for testing and deploying the application. Dricki will not be liable for any delays or errors caused by direct or indirect actions of the hosting company.
Dricki cannot give access to their test servers and test websites to the clients or any third party.
Copyright of the completed web designs, images, pages, code and source files created by the Developer for the project shall be with the Client upon final payment only by prior written agreement. Without agreement, ownership of designs and all code is with the Developer.
The client is allocated dedicated resource(s) along with the necessary functional support staff such as a Team Leader or Project Manager if requested (based on the service commissioned).
The developer/ designer is on a dedicated basis; it is important he or she has tasks at all times to avoid delays (any delays may increase the time required to complete the project).
The client is allocated dedicated resource(s) along with the necessary functional and support staff such as a team leader and a project manager.
The client will not attempt to engage in business with current or ex-staff on a personal basis. Contravention of this will lead to legal proceedings involving all parties. All Dricki employees have confidentiality clauses in their employment contract and have signed non-disclosure agreements.
The resource(s) would be operating out of the Indian office of Dricki. The Indian office operates Monday – Friday, 09:30 AM to 06:30 PM (India's time zone is GMT + 5:30 / BST +4.30). All the public holidays are notified in advance and communicated by the development team directly; the holidays are generally compensated by working extra hours in the evenings, at weekends or as per the agreed time schedule with the client.
A man-month would be defined as 160 Hrs of work in a month. When a developer(s) is working on a dedicated basis, they are allocated for 40 hours per week, 160 hours per month etc. This time includes design, programming, testing and time spent awaiting feedback requested by the developer(s) to the client.
Both the parties undertake to disclose the information including "confidential information" only to a minimum number of its employees who need to have the information disclosed to them only on a "need-to-know" basis and to ensure that the obligations on use and disclosure of the information are observed by all of the said employees.
Any party may terminate the services / contract / agreement in writing by providing notice. Notice period for large projects is 3 months & 1 month for small to medium sized project. For clients with On-going Time & Materials Projects (weekly & monthly running projects with dedicated developers and designers), the notice period is a minimum of 1 week. Dricki has the right to "define" the "type" of a project. Third party services might require additional time.
During the course of the "project" it is the client's responsibility to provide all (but not limited to the following) the relevant information, content, pictures, previous code etc… in order to make the project technically feasible and viable – in the absence of the above or any other relevant material Dricki will use freeware / shareware material as deemed fit.
Dricki will not be held responsible in case the client insists on using a particular "copyrighted" material – Dricki would assume that the client has taken care of the legal and copyright implications of using the same and once the final payment and or the website has been made "live" it is deemed that the client has given the go ahead to use the above-mentioned material at its own risk and consequences.
After the receipt of final payment, the client will own the specific instances of all code we produce for you but not the algorithms, techniques, methods, or trade secrets we use to produce it and which belong to Dricki.
If during the course of the work the client is unable to provide us with necessary information, materials or feedback in a timely manner when requested (within 24 hours) it could become necessary to reschedule the team / resource to other projects while we are waiting. Any delay in re-allocating resources off the project during these waiting periods will be taken from the allocated project time.
If we request materials, information, decisions, or approvals from you that we need to complete the work, and you do not provide them within thirty days of our request, we will deem the work to be completed and all payments due.
Existing sites – Work done on an existing site is done on an unseen basis: Due to the nature of existing sites (sites already finished or part finished by a third party) we cannot predict code integrity. We undertake this work on the understanding that we will research and develop the existing code, but we make no guarantees that the previous work is a suitable framework for us to work with.
Live servers, all development work takes place "off-site" on a Sandbox environment provided by us. On occasion, it may be requested that development takes places on live servers (time constraints, upon client request, licensing reasons for example). This is done so at your own risk. We do not take responsibility for any impact this may have to either the live site or your ability to work. We strongly recommend the use of a Sandbox server.
Payments for time worked are not refundable if the work is cancelled before completion.
If the total man-hours logged by a resource are more than 15% over the hours defined above, then the Management of Dricki reserves the right to charge the client for the additional man-hours.
OUR SUCCESS STORY
Trending Blog Posts
An online digital marketing campaign has a number of benefits. It can be relatively low cost, but at the same...
Many small business owners try to do as much as they can on their own, especially in the early stages,...
The connection between supply chain management (SCM) and digital marketing may not be obvious, but it is an important one...
It's pretty safe to say that social media is one of the most powerful marketing tools available. With over 3.6...
There is a slew of digital marketing firms with SEO offerings that are almost identical to yours. Having to amaze...
Lead generation tactics remain one of the most challenging obstacles for digital marketers, as their businesses need more consumers to...
Summary: Facebook, Twitter, Instagram, Youtube are some of the most profitable businesses today that enjoy some of the highest viewership...
Video marketing technique continues to be an integral part of getting organic clients along with SEO videos that are an...
As we look around in our houses and workplaces, all we see is technology embedded in our lives so much...
The online business world is constantly expanding. As the world went under lockdown to minimize the spread of the novel...
If you run an e-commerce website, there will come a time when your product is discontinued or out of stock....
Social networking is mainly used to share the latest news, update, share a comment, liking others post/feed, user can download/...
The use of social networks such as Facebook, Twitter, Linkedin, Pinterest, YouTube TV etc in your marketing strategy can be...
In this competitive world, you have to make sure that you get the best out of your advertising strategies. However,...
Since the inception of WordPress in 2003, it has been utilized to power millions of online presence. It will be...
Ecommerce SEO has changed by leaps and bounds in the past few years! Maybe, this is one of the biggest...
When it comes to making SEO-friendly content, a common misconception is that it takes away from creative freedom, and makes...
We have the end of the year and it is a time of summaries in every company. Entrepreneurs are analyzing...
For most people, Instagram is favourite among all other social media marketing channels. It keeps releasing new and exciting features...
SEO techniques are continuously and rapidly changing with evolving Google algorithms. If you are not aware of up-to-date SEO trends...
Introduction  The website is one of the most marketing & commerce channels for any brand or business as the digital...
The social media has grabbed a significant spot in the lives of teens and tweens of post-millennial generation.The socializing platforms...
Who does not go shopping? Everybody goes to the market or malls to get the items they need for their...
Here is your search for designing the perfect homepage that ranks top on the google ends. Making home beautiful is...
SMB's (Small Businesses) today are at the mercy of the Google Places local business directory. While many local companies are...
Bing handles roughly nine hundred million searches each day and accounts for about 7.5 percent of search engine market share....
The global economic recession has had varying impact on education sector across countries. The financial crisis has negatively impacted state...
Internet is growing and more than 80 percent of people search the internet to do the shopping get the services...
Because AI ( Artificial Intelligence ) affects our daily lives and AI will have billions of dollars in impact on...
An Introduction to SEO Marketing SEO or search engine optimization is a marketing strategy that is aimed to drive traffic...
Probably you heard about the quote "Mistakes make a man perfect" but this applies only when you learn from them....
An effective SEO company understands the most relevant and current industry techniques. This results in a targeted strategy for your...
What really goes into the determination of SEO Price The mere fact that SEO will generate previously unheralded amounts of...
SEO & AdWords Benefits for Local Businesses While making a decision about investing your money and time for promoting your...
For smaller, more localised companies, Local SEO (Search Engine Optimisation) can be an extremely powerful tool to boost business. Think...
So you are in the market for a local SEO expert. You simply do not have the time, or perhaps...